text.skipToContent
text.skipToNavigation
my

Q® Business™ Connectivity Solutions

Track all your property's comings and goings with myQ Business, a cloud-based access control software for commercial facilities and residential communities.
See myQ Business Facility in action.

Real Time Data
Use custom reports to track activity highs and lows while setting KPIs and activity benchmarks.

Preventative Maintenance
Prevent downtime by knowing when maintenance is needed and empowering your dealer to get it right the first time.
Added Protection
Track and record door, dock and gate activity while delegating access by person, group, time and location.
SMARTER SOFTWARE FOR SMARTER WORK
myQ Business Facility access control software solutions help you get the most from your facility's access-point hardware with a variety of convenient features and capabilities.
Commercial Intelligence Reporting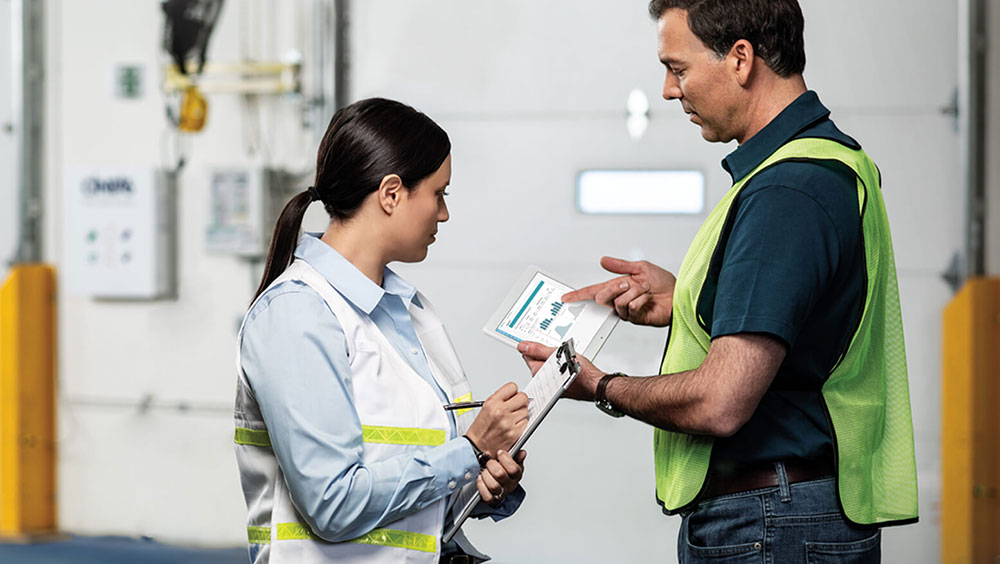 Work Smarter
Analyze door, dock and gate activity to make data-driven decisions about facility operations.

Strengthen Your Business
Learn about operational outliers and know which access points are costing you too much.

Prepare for Anything
Generate reports for proof of safety and compliance (e.g., Food Safety Modernization Act/FSMA).
Facility Visualization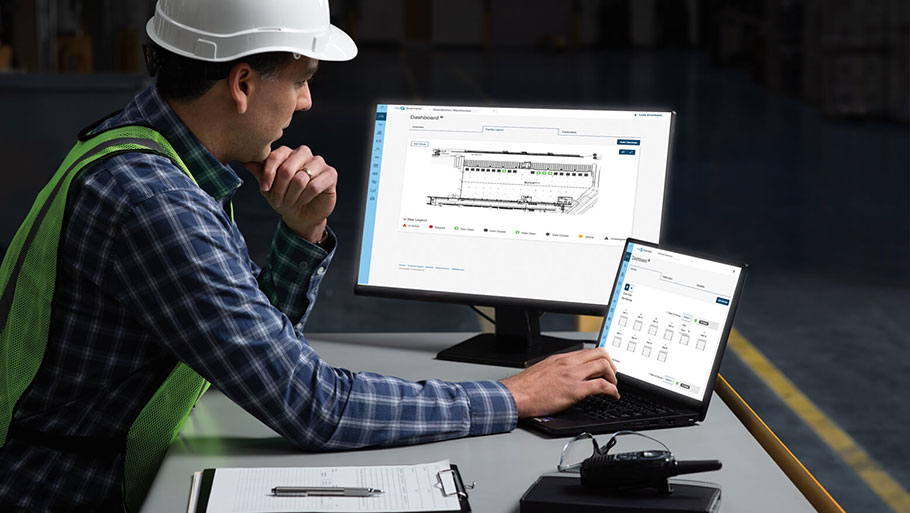 Customized Facility View
Easily create a custom dashboard showing the location of all your access-point hardware.

Get a Clear Picture
Visually manage your commercial door, dock and gate equipment in real time.

Monitor and Control
Stay on top of your facility by seeing what's open and closed and exactly how long it's been that way.
Delegated Control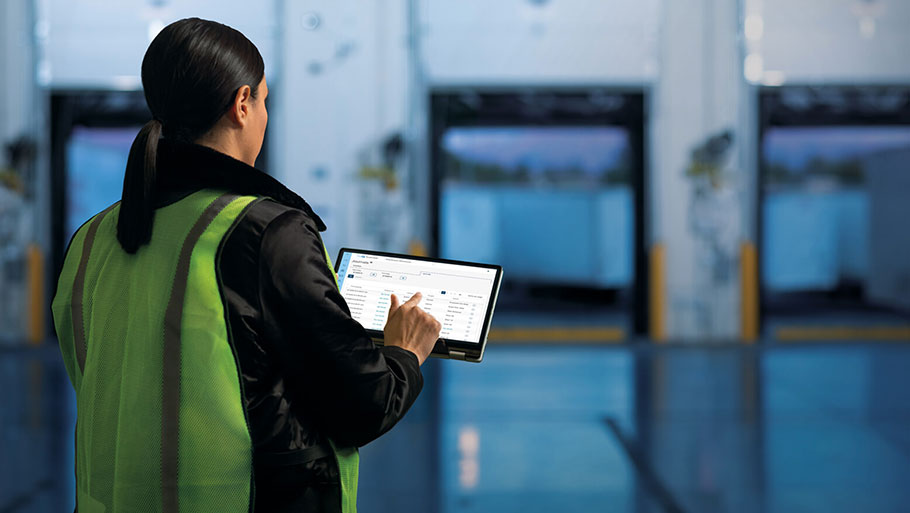 Assign Access
Authorize and assign permission-based access by person, group, time and location.

Stay in Control
Track and record the activity of users and door/gate hardware.

Know It's Secure
Receive email notifications confirming the secure closing of all access points.
Maintenance Efficiency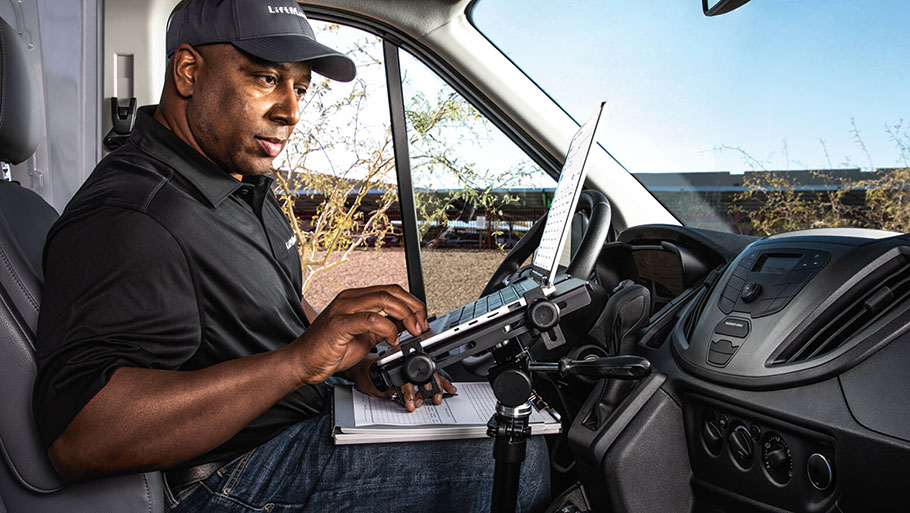 Stay in the Know
Be made aware of all your operator and door specifications from A-Z.

Get it Easily Fixed
Your LiftMaster dealer will receive usage reports and alerts to help keep your hardware operational.

Reduce Downtime
Experience first-call resolution when providing your dealer with maintenance information.
Advanced Notification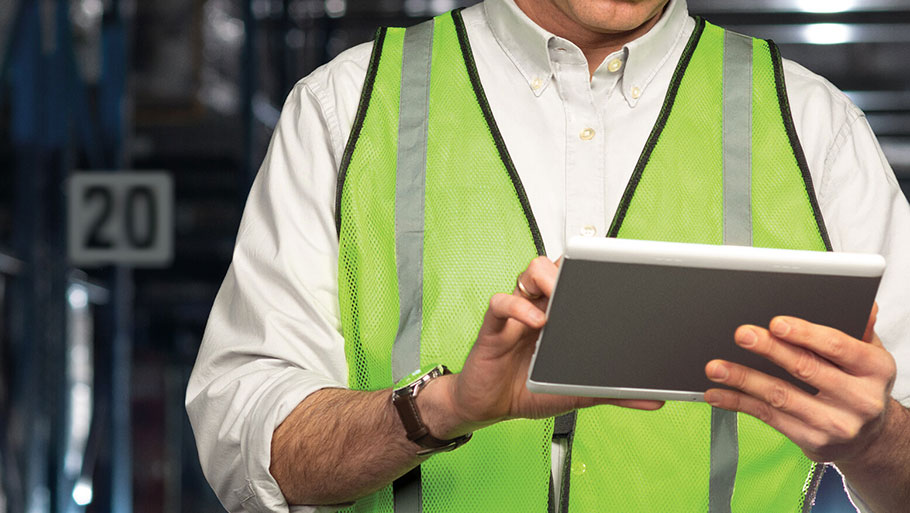 Customize Alerts
Get notifications for events that you define — like when a door is left open for too long.

Keep Your Team Informed
Enable multiple team members or groups to receive customized alerts.

Secure Your Facility
Use alerts to take immediate corrective action no matter where you are.
SPECIALTY SUPPORT AT EVERY STEP.
The commercial connectivity experts at LiftMaster are ready to help myQ Business users every step of the way. With dedicated resources, our industry-leading support team will review your needs and identify the right connectivity solution for you, from pre-bid through post-installation.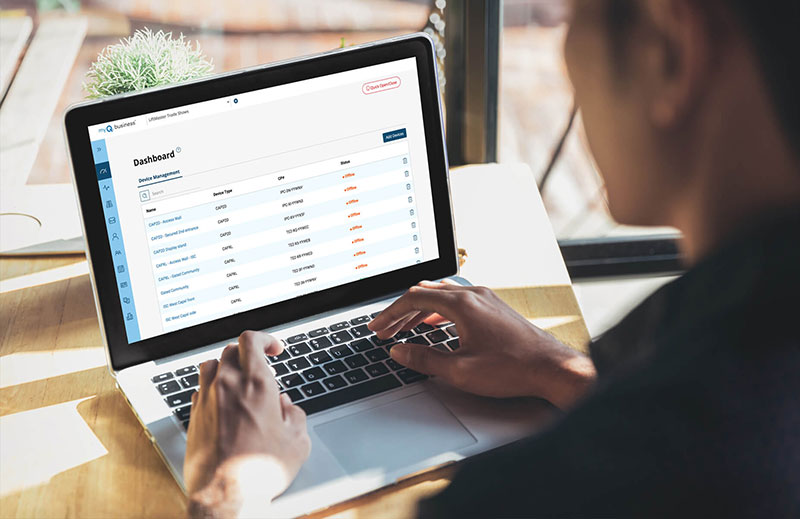 USER REVIEWS
"We didn't know what we didn't know. When we set up myQ Business Facility to send alerts anytime our doors were left open for longer than an hour, we initially were flooded by 60 notifications a day. But with the problem identified, we changed our operations process, reduced the number of notifications by half and significantly reduced our energy costs."
—Katsiroubas Produce, Boston, MA
"I can monitor the facility while I'm not in the facility, so it gives me insight into how long the doors are open and how efficiently they're being utilized. It allows me to gather data to give feedback to my employees and talk about how efficient they are at turning a door and improving that efficiency."
-The Chamberlain Group, Inc. Distribution Center Manager, Addison, IL
EXPLORE

my

Q BUSINESS FACILITY
Follow the link below to learn more about how you can optimize facility efficiency by connecting your door, dock and gate hardware.
With myQ Business Community access control software, you can control and monitor the comings and goings of any number of communities from a single log-in. Easily set schedules for communities by person, time and location.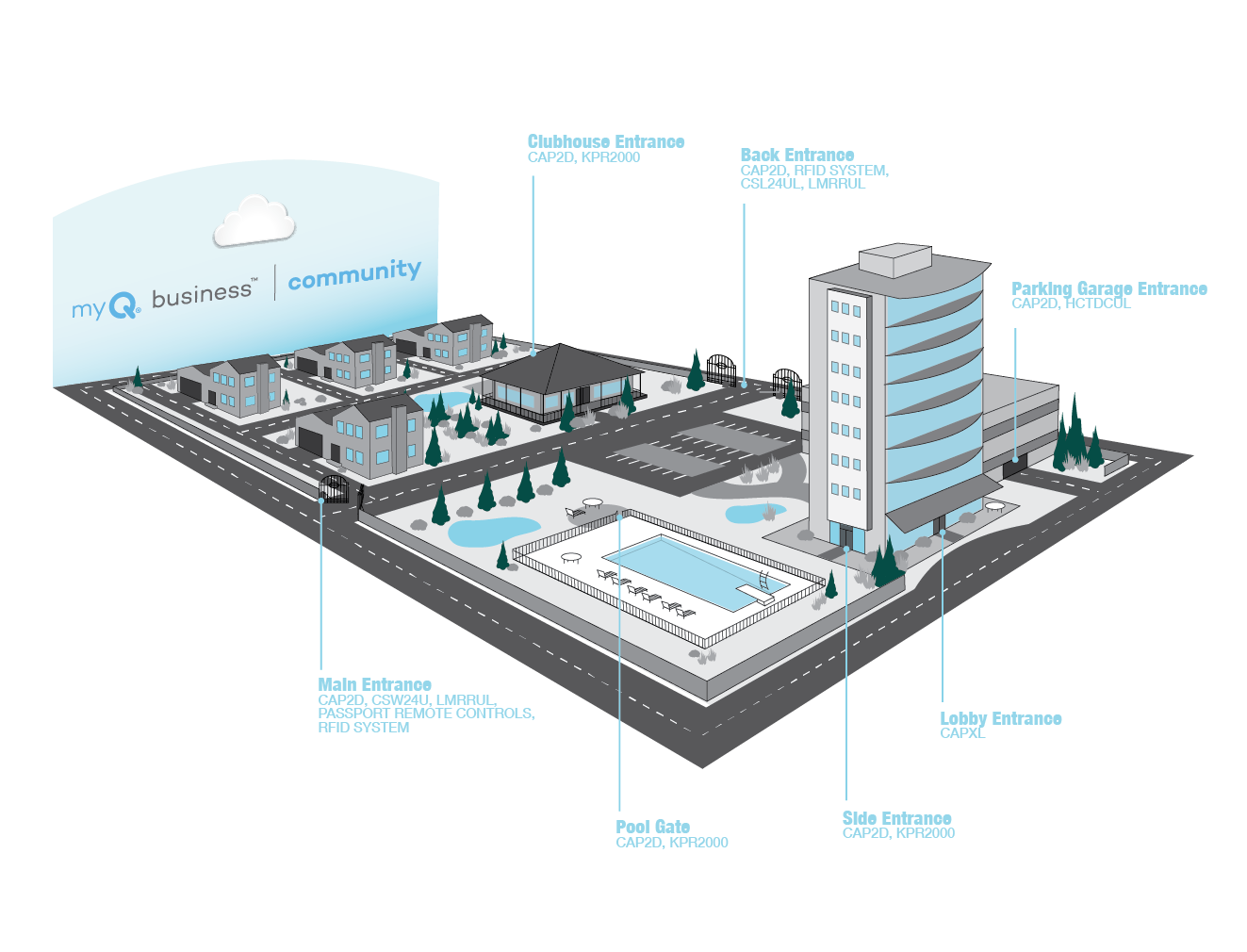 Remote Management
Live, web-based access lets you log in from anywhere to make database changes or move from one community to the next.

Real-Time Reports
Get alerted with real-time notifications of critical events and monitor access credentials with 24/7 oversight.

Secure Control
Cloud-based security keeps data protected and safeguards resident information while ensuring that databases aren't lost.
GUEST MANAGEMENT MADE EASY
Simplify your life by empowering your residents to manage their own events, deliveries or visitors with an add-on Guest Management feature. myQ Business Community allows you to determine the limits of residents' access; they take care of the rest.

Set multi-day and recurring events.

Get trackable codes for visitors, guests and service providers.

Quickly identify potential violators or vandals.
EXPLORE myQ BUSINESS COMMUNITY.
Follow the link below to learn more about how to stay on top of all your communities' comings and goings with myQ Business Community.
Download Brochure