CAPXL LiftMaster High Capacity Portal
Keeping up with access control requirements in multi-unit, mid to high-rise buildings and gated communities is a complex challenge. Most "legacy" technologies are confusing and highly vulnerable to human error. Too much time is spent maintaining and updating data, many managers must rely on IT specialists to handle the load. Now, LiftMaster® has delivered a solution that raises the bar and meets every need. You can now offer facilities a smart, expandable, cloud-based solution to control multiple entry points from a single dashboard, all with an appealing modern appearance and unmatched performance.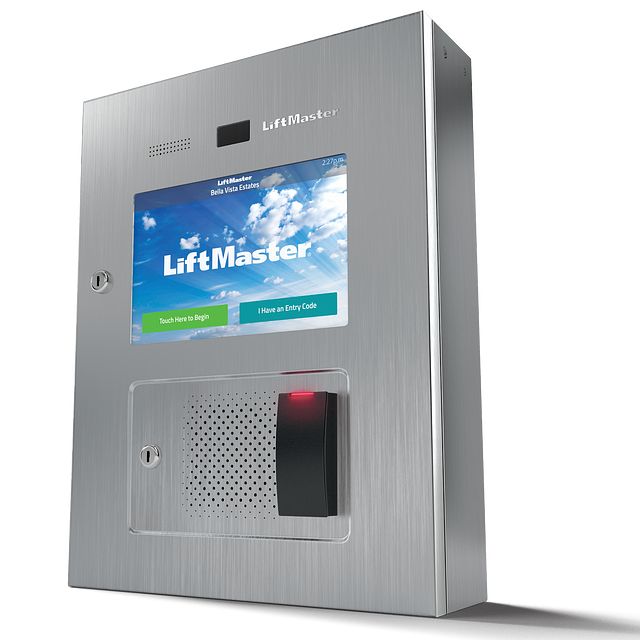 The CAPXL with LiftMaster Cloud™ provides real-time activity tracking so access can be monitored 24/7, from anywhere. Alerts are configurable, so facility managers can decide if they want to know when an entry code is overused or if a suspended user tries to gain access. Another feature is remote diagnostics, making managers aware, at any hour, if there is an issue. This minimizes system downtime and ensures the facility and dealers know if there is a problem before residents do.
In a world where almost everyone has constant access to technology through mobile devices, facility managers have been looking for easier, more flexible solutions for access management.
How easy is the CAPXL?
An internet connection and power is all that is needed to get CAPXL up and running. Once the system is online, programming is easy and data can be added or updated from anywhere.
Cloud connectivity means no one needs to be on-site to provide a new tenant with access.
Local database storage also allows residents to enter, even if the internet is down.
The CAPXL is compatible with LiftMaster's full line of gate operators, access control products and software, allowing you to specify seamless solutions, designed to meet the requirements of any property.
To learn more about complete access solutions, visit LiftMaster.com.