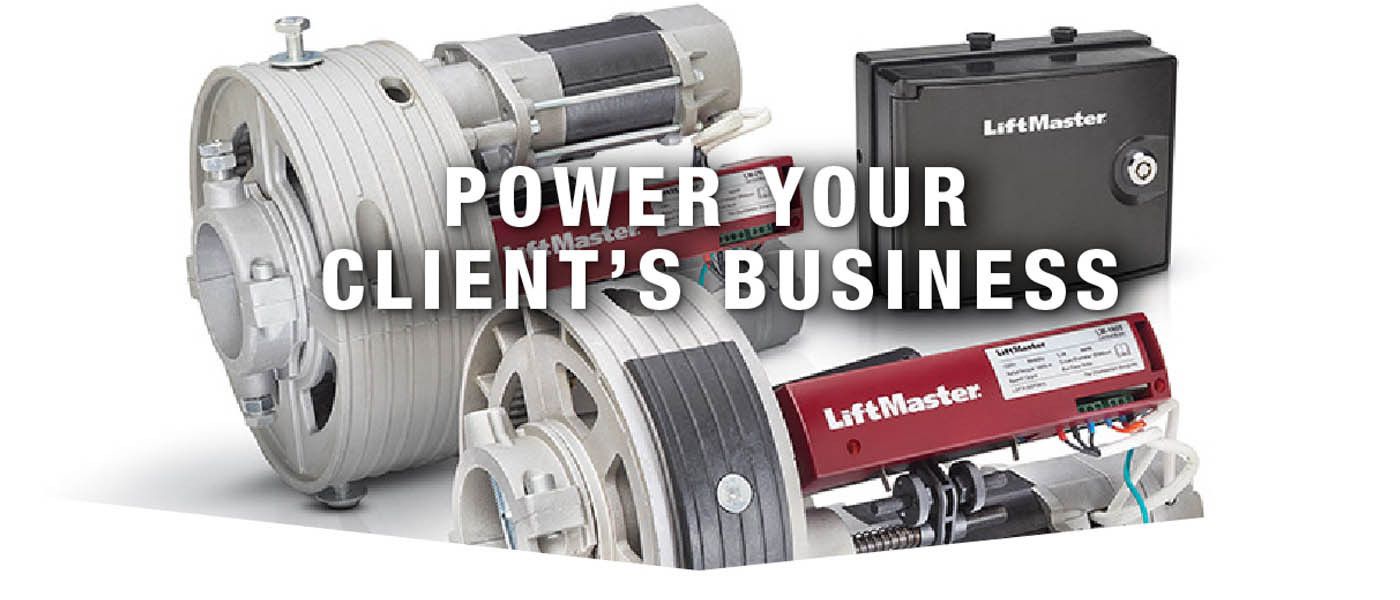 Offer a Smarter, Safer Alternative to Manual Operation
Before automating a manual door, businesses have to consider many requirements like the type of door desired, cycles per day the door needs to operate, required operating and safety features and how the door will be powered. These and other factors can impact the overall safety and productivity of the business, as well as provide security against theft or unauthorized access.
To help make these decisions easier, LiftMaster offers a safe alternative to manually operated, fixed shaft (also called dead shaft) rolling doors—LiftMaster's Central Motor.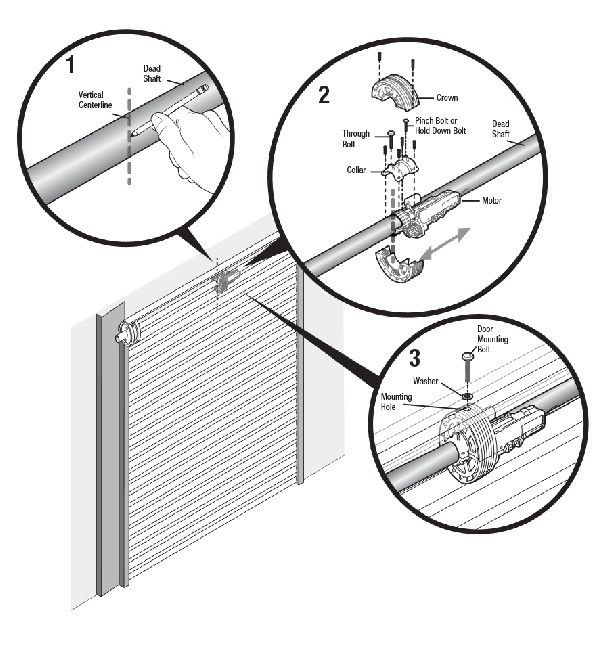 This operator provides the highest level of performance for slat or grill-type doors that use standard coil or band-type springs. These doors are popular with street-side businesses, malls, warehouses and other applications where there is low available head room for mounting the door and not enough side room to mount a traditional jackshaft or hoist type operator.
As its name implies, the LiftMaster Central Motor is designed to mount near the center of the door shaft. Because the shaft doesn't rotate, the Central Motor is easily disassembled and mounted around the shaft. Hold-down and through-bolts secure the motor around the shaft, preventing motor movement during door operation.
The LiftMaster Central Motor comes standard with a key lock box that mounts to the wall. A universal, cylindrical key opens the lock box to provide access to a water resistant constant-pressure-to-close-switch and brake release lever. This lock box provides security to motor functions and lets you control who gets access to the business.
LiftMaster Central Motors offers two lift capacities. The models LM-1600 and LM-2000 operate on 120VAC and deliver 352 lbs. and 440 lbs. of lift capacity respectively. This makes them suitable for most rolling dead shaft doors in the U.S.
With maximum-lift capacities, your clients can now have the right motor for the right door—specify LiftMaster Central Motors today!
For more information, contact LiftMaster Specs@LiftMaster.com