LiftMaster Logic 5.0 Commercial Door Operators
Custom Solutions for Your Design Specifications.
When designing your next commercial project, rely on LiftMaster® to provide a custom solution for unique applications like firehouses, auto dealers, warehouse, cold storage facilities. Our full line of commercial door operators and accessories work together seamlessly to provide a secure and safe UL 325 compliant access solution. This combination of innovative technology and advanced safety features simplifies the process of specifying the best solution to meet your client's needs.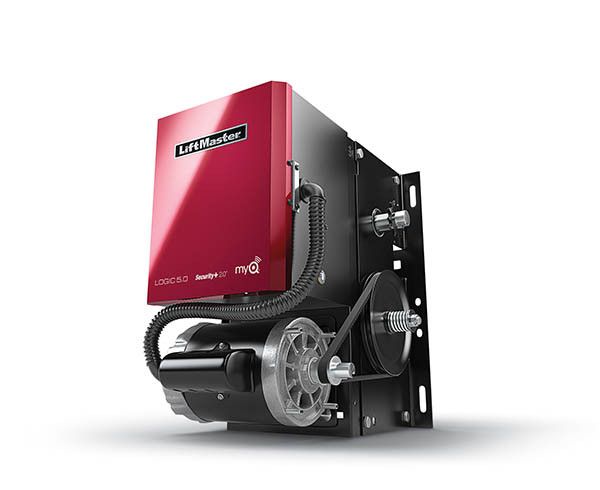 Logic 5.0 operators are available in trolley style, jackshaft, hoist and slide models for rolling steel doors, sectional doors, single and bi-parting sliding doors.
Why specify a motorized commercial door in your designs?
Security. Ensures that doors cannot be manually opened from the outside by individuals trying to gain access to commit theft, preventing loss of inventory.


Reliability. Increases life expectancy of the door and reduces service costs.


Worker Safety. Reduces the opportunity of soft tissue injury when opening and closing a commercial door through manual operation. Prevents workplace injury claims, loss of time and potential increased insurance premiums.


Food Safety. Automated door closure to contain cold air helps food producers meet federal compliance mandates such as the Food Safety Modernization Act (FSMA).


For detailed information of our line of commercial door operators, visit https://www.liftmaster.com/for-businesses/commercial-door-operators/elite