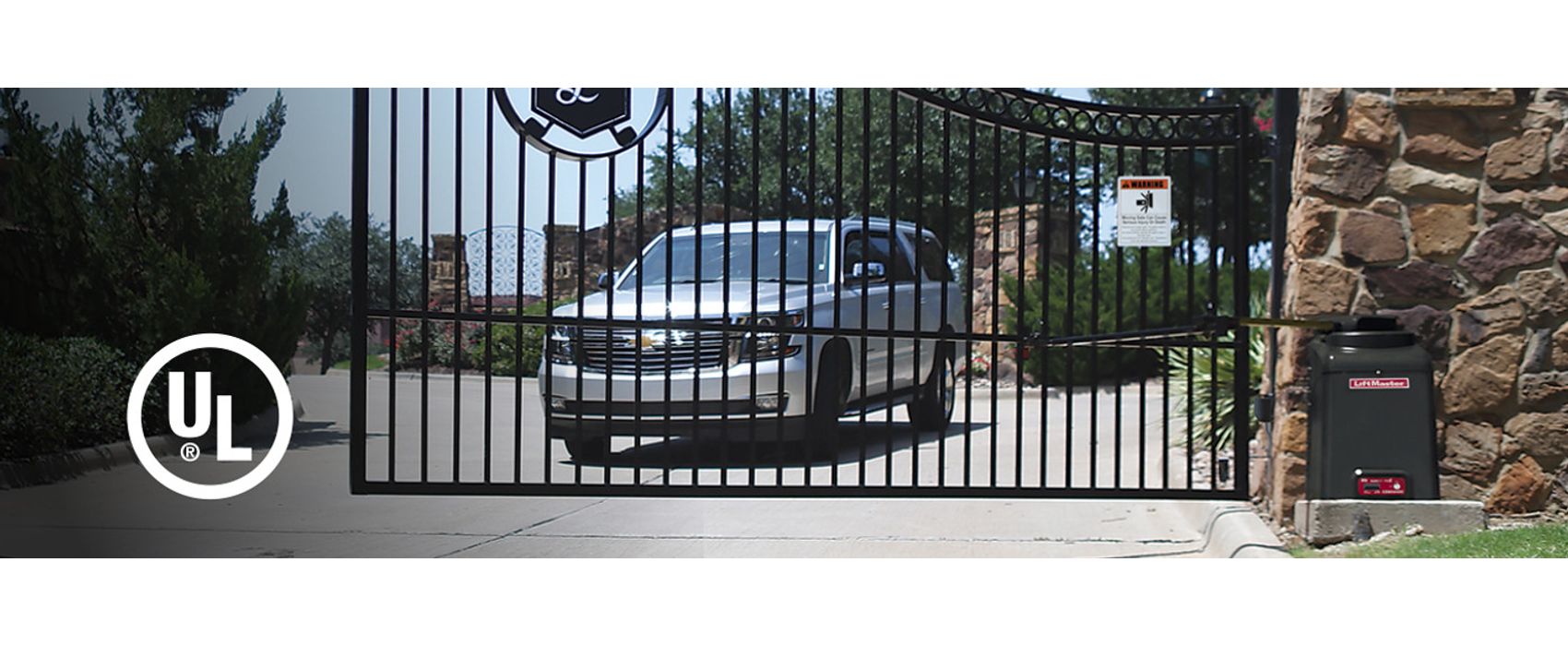 Make Sure Your Gated Entrances and Facilities Are Compliant
Learn more about our unparalleled gate safety resources.
Are all of your specifications compliant with the new UL 325 standards for gate operators?
New UL 325 standards went into effect on January 12, 2016, requiring that each entrapment point must have two Monitored Safety Entrapment devices including the inherent reversing system in a LiftMaster® Gate Operator and LiftMaster Monitored Photo Eyes and/or Edge Sensors. Gate Operators will now monitor for fault conditions of external entrapment protection devices. The 2009 International Building Code requires compliance with UL 325 Safety Standards. Only when used together do a LiftMaster Gate Operator and Monitored Photo Eyes or Edge Sensors ensure a UL 325 compliant system.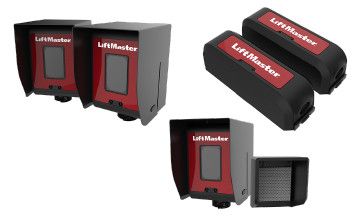 LiftMaster has invested more than three years of planning, engineering, designing, sourcing, and testing to ensure our new operators and monitored safety devices work together as a UL compliant system. With more than 200 Alpha and Beta tests in more than 17 states across the U.S and Canada, our technical service team is fully trained and ready to service your customers. LiftMaster has come together to prepare the industry for the 2016 UL 325 Safety Standards.
How current are your specifications?
LiftMaster's 3-Part Architect Specifications are now available for immediate download. For more information or to schedule a Lunch & Learn, email us at Specs@LiftMaster.com.