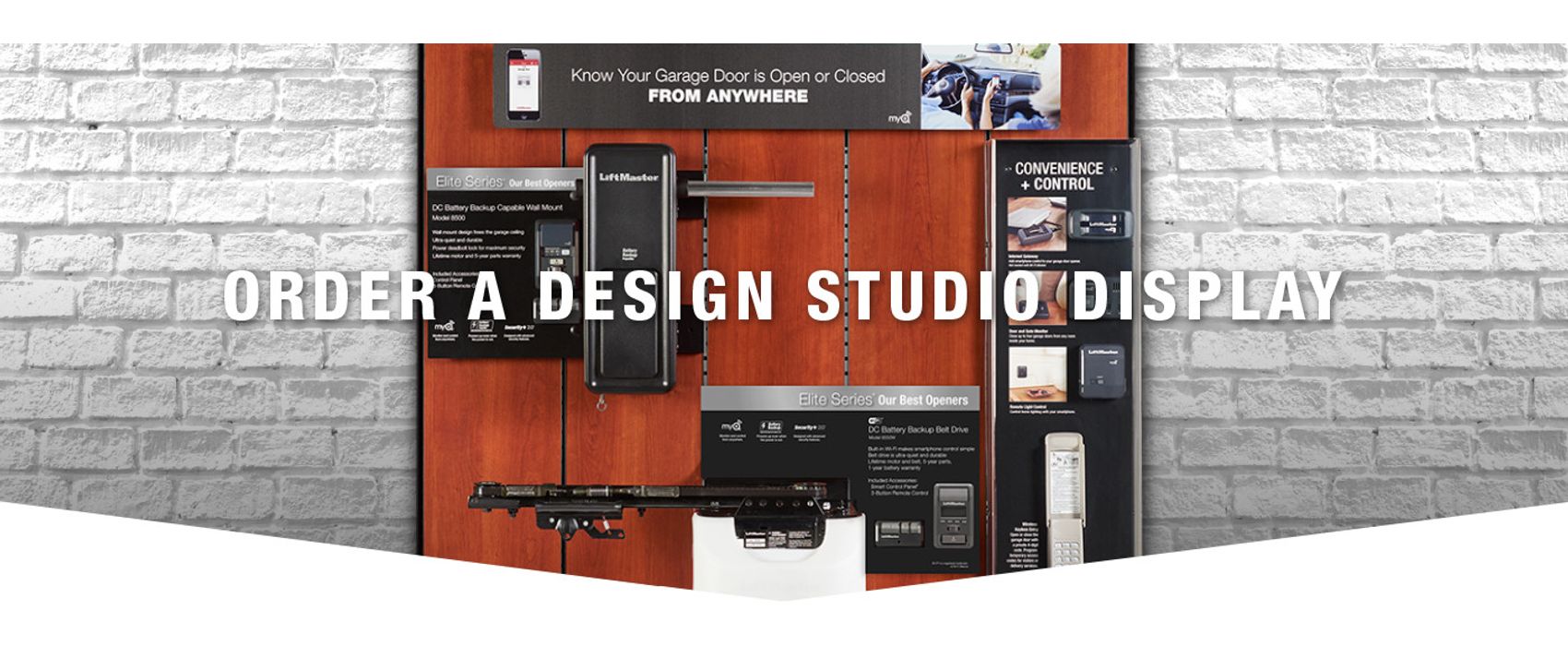 HELP YOUR CUSTOMERS CHOOSE THEIR BEST LIFTMASTER OPENER
We are now taking orders for our new Garage Door Opener Design Studio Display. Customize your display to showcase two garage door openers right in your design studio, giving your customers the option to upgrade to a Wi-Fi® Garage Door Opener.
By showcasing the garage door openers right in your showroom, you will elevate your opportunity for further sales on upgrades.

This elegant display, made of cherry laminate with a brushed aluminum LiftMaster logo, measures 58.9" H x 52" W x 20.68" D, and weighs 350 lbs.
Two garage door opener models and the remote and wall controls are included with the display.

Additionally, each display showcases options like the Door and Gate Monitor, Remote Light Control, Internet Gateway and Wireless Keyless Entry. Displays will ship as early as September.