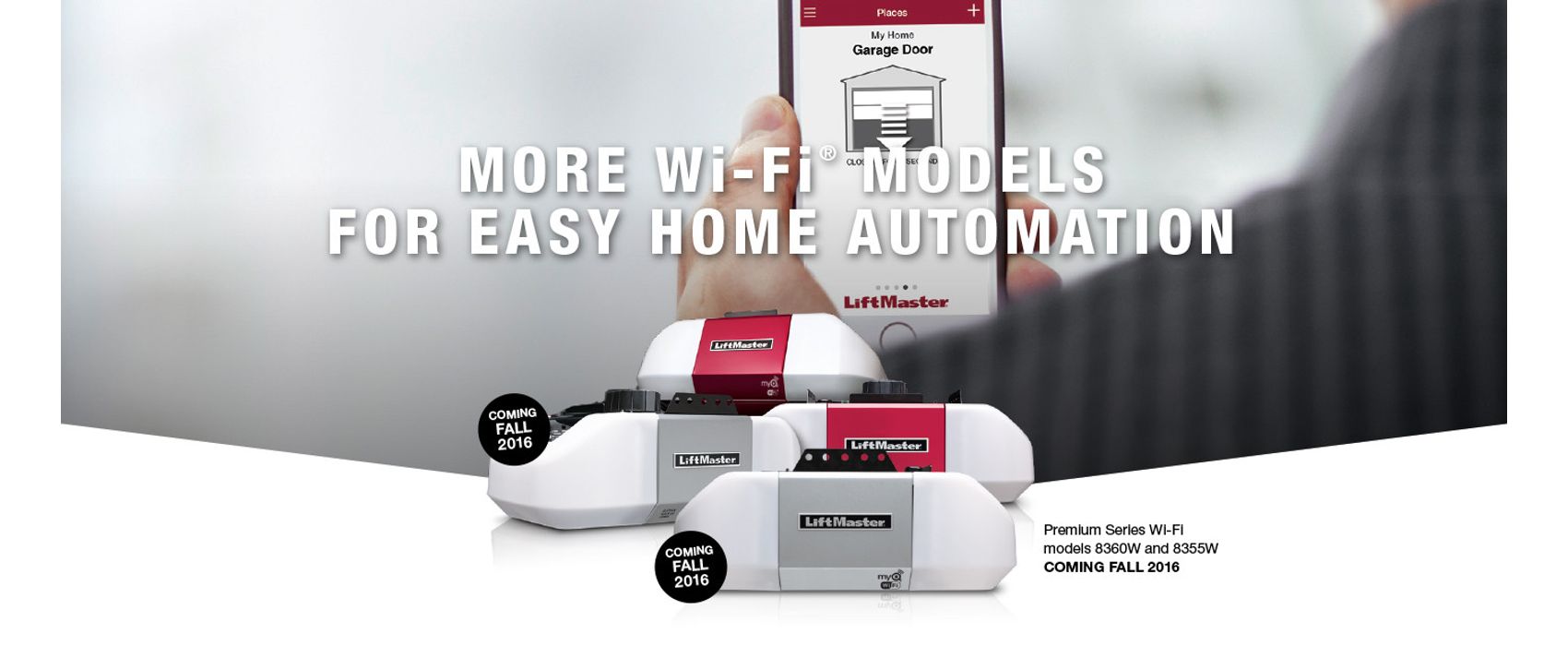 OFFER YOUR CUSTOMERS THE WI-FI GARAGE DOOR OPENER
THAT FITS THEIR LIFESTYLE AND BUDGET
Research has found that connected garage door openers are the most active and frequently used smart-home device today.
That is why LiftMaster will be introducing Wi-Fi into more of their garage door opener models this fall.

All of our residential garage door openers and gate operators come with MyQ® built-in, which lets homeowners receive status alerts on their smartphones—and lets them control their garages or gates and home lighting through LiftMaster's MyQ app. But with Wi-Fi, it is now easier than ever for your homeowner to connect the garage door opener to their smart device and get control of the garage.

"We saw very quickly that it was important to offer Wi-Fi solutions to a broader range of consumers," says John Villanueva, Vice President of Marketing. 99% of people who buy Wi-Fi Garage Door Openers are satisfied, therefore LiftMaster understands the benefit to add built-in Wi-Fi to more Garage Door Openers.*

Adding to the Wi-Fi lineup this fall will be the 8360W and the 8355W. These Premium Series garage door openers provide reliable, energy efficient performance year after year. With innovative features, our Premium Series is a smart choice if you're looking for a reliable opener that can meet all your customers' needs when it comes to performance, security and connectivity. Now there is a Wi-Fi opener for every need.
*LiftMaster Wi-Fi Experience Study Summary Report, conducted by LiftMaster Research Team, November 20, 2015.