Creating a Quiet Home Begins in the Garage
LiftMaster® products minimize noise to build optimal home environments
According to the National Sleep Foundation, 74 percent of people report that they need a quiet atmosphere to get a good night's sleep
[i]
. But with a noisy garage door opener, there is increased cause for disturbance and sleep disruption.
LiftMaster®
has developed unique products to diminish excess noise and help homeowners get the rest they need.
Garage door opener technology has advanced in the last decade to reduce noise. One of the top reasons people want a quiet garage door opener is to reduce noise disturbance – a prevalent issue for homes with family members who work odd hours, individuals who have a bedroom above or adjacent to the garage, as well as households with infants.
Belt drive openers with DC motors and wall mount openers reduce the noises that are often associated with garage door openers.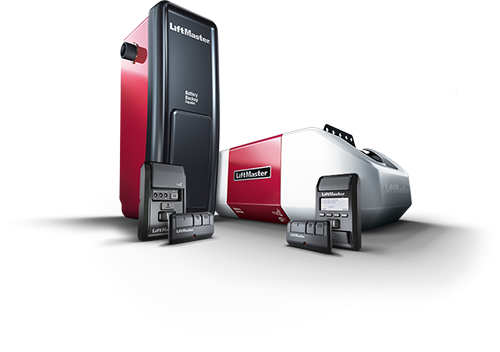 "LiftMaster is dedicated to improving the lives of homeowners through our industry-leading innovations that help create a quiet home environment," said John Villanueva, Vice President and General Manager, Residential Access Solutions. "Providing a quiet garage door opener with LiftMaster's DC belt drive or wall mount models, which are virtually silent, ensures a more quiet and relaxing setting for all members of the household."
DC belt-drive garage door openers, like LiftMaster's Elite Series 8550W, feature a steel-reinforced rubber belt and a quiet DC motor that eliminate the vibrations and noises associated with chain drive and AC models, resulting in a quietly operating garage door opener. Separately, wall mount garage door openers, which are mouted on the inside wall next to the garage door, run ultra-quiet by eliminating sound and vibrations through the ceiling. The only residential wall mount operator on the market today, LiftMaster's Elite Series
8500
, also frees up ceiling space in the garage, providing homeowners with additional storage options to reduce clutter.
To learn more about how LiftMaster is helping homeowners create a quiet home environment, visit
LiftMaster.com/For-Homes/Garage-Door-Openers/Quiet-Garage-Door-Openers.
For inquiries on LiftMaster products, please visit
LiftMaster.com/Builder
or email your builder representative at
BuilderPrograms@LiftMaster.com
.