Smart Home Profits
How home automation can enhance your bottom line
Affordable wireless technologies are making smart homes a reality. The lesson for builders is that offering these technologies to buyers can help a home sell more quickly and for a higher profit.

That's because a majority of homeowners now consider smart home technology a worthwhile investment. In a Coldwell Banker survey of 4000 U.S. homeowners, nearly half said they were planning to buy smart home devices, with 65 percent of them willing to pay $1500 or more and 49 percent willing to pay $3000 or more. Trends like this—which prompted PC magazine call 2016 The Year of the Smart Home —mean that offering home tech to buyers can add to the bottom line.

Some large builders who rely on economies of scale have started packaging their tech offerings into proprietary systems. Two examples are Lennar and KB Home, both of which are offering Apple's HomeKit automation system to homebuyers.

Most custom builders and remodelers prefer to let customers choose from a number of standalone internet-connected devices. The most popular are those that enhance security and peace of mind, such as the Honeywell Thermostat, Lutron's Dimmer Kit, Phillips Lighting, Schlage Deadbolt, and LiftMaster Wi-Fi Garage Door Openers. Such products include apps that allow remote monitoring and control from anywhere with a smartphone or tablet. In fact, research published last year by technology consulting firm Parks Associates found that connected garage door openers are the most active and frequently used smart-home devices.

Many standalone devices work with popular automation and security systems. With the Xfinity Home system, for example, a Comcast tech will configure all of the above devices for control via a central app.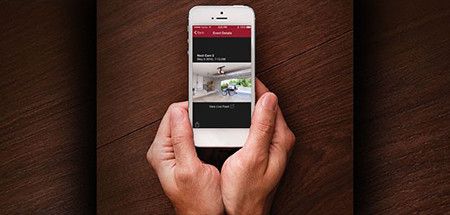 Even high-end custom systems are more affordable than ever, and usually require no data wiring. "I used to install home automation systems with prices of $100,000 and up," says Ed Webb, a Boston, Mass.-area electronics integrator. "Today, I can offer more functionality for 1/10 the price, using wireless devices controlled by an iPad or iPhone."

With demand for automation technologies so strong and prices so affordable, it's a good bet that homeowners will soon expect them like they now expect a microwave in the kitchen.

But selling automation requires more knowledge than selling a microwave. Successful contractors tend to focus their sales efforts on the benefits of each device. After all, asking people if they want remote access of their garage door is less compelling than asking if they want the peace of mind of being able to make sure they didn't forget to close it.

An understanding of the products and their benefits is helpful even in the most tech-savvy markets. "When it comes to home technology, most of our customers need help sorting through the choices," says Jim Kabel, owner of Chase Design/Remodeling in San Jose, in the heart of California's Silicon Valley. "We're seeing a need to stay educated so we have the knowledge to advise them."