Feeling in control plays an important role in the decision to adopt connected technology, according to a new survey conducted by Finn Partners' global technology practice. The national poll looked at consumer sentiment toward smart homes, devices and self-driving cars, and found varying levels of excitement and concern for these technologies.
"Emotion plays an important role when it comes to consumers' willingness to adopt connected technology," says Sabrina Horn, managing partner, U.S. technology practice, Finn Partners. "People want to feel in control of their lives and of their loved ones' well-being, so it isn't surprising that we always see peace-of-mind as the top motivator in smart home adoption. Communications professionals need to help brands and other connected technology sectors tap into this finding with more visually-oriented and multi-faceted market awareness campaigns."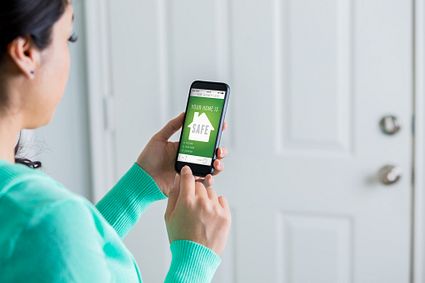 The study found that connected technology is not one-size-fits-all or even dependent on age when it comes to challenges faced. When asked about concerns



Americans were three times as likely to cite cost (59%) as a barrier to smart home technology as they were to cite privacy concerns (20%).


Younger Americans are more likely to cite privacy concerns - 26% under the age of 45 cited privacy/security as a concern whereas only 16% of people over 45 had the same concerns


The top concern about self-driving cars was the loss of "feeling in control" over the vehicle (42%), followed by worries of vulnerability to hacking (30%) and expense (25%).


More than one out of five Americans are "very worried" (22%) their phone will be hacked, with another 37% "somewhat worried."
Smart home technology has come a long way in a few short years. In 2014, a white paper from the Consumer Electronics Association and Park Associates reported that two-thirds of consumers with broadband are not very familiar with smart home services or products or where to buy them.
The Finn Futures survey showed that 86% of consumers "are confident they know what it means when someone says they have a smart home" - a huge leap in awareness over the last three years. Other findings:



77% think it will be normal to have a robot in their home within 20 years


Locks/doors (55%), thermostat (44%), lighting (41%) ranked among the top three features people would value most in a smart home. By comparison, voice controlled assistant (22%) and entertainment (25%) lagged behind.


Demographics matter when it comes to what people would most like to automate in their homes, meaning an internet-enabled device would do it for them. Those with the highest incomes are especially likely to say "home security" is a top priority (40%). Younger Americans (36%) and women (35%) cite "laundry/cleaning" more often, while men are more likely to say "home environment" (22%).