The Value of Connected Products in Homes
In this Q+A, Christopher Kelson, Connectivity and IoT Expert at Whirlpool, talks with BUILDER about why the company integrated smart technology into its appliances.
By Lauren Shanesy
Whirlpool recently launched a number of kitchen appliances outfitted with Wi-Fi connectivity and ability to be controlled remotely through a smartphone. The company isn't the only one—GE Appliances, Bosch, LG, and others have incorporated smart technology into their kitchen appliances to provide homeowners with ease of use and convenience when cooking, planning for a party, or doing other jobs in the kitchen.
Here, Christopher Kelson, Connectivity and IoT Expert at Whirlpool, talks with BUILDER about why the appliance company integrated smart technology into its products, and why Whirlpool believes that connected products bring value to a home and a consumer's lifestyle.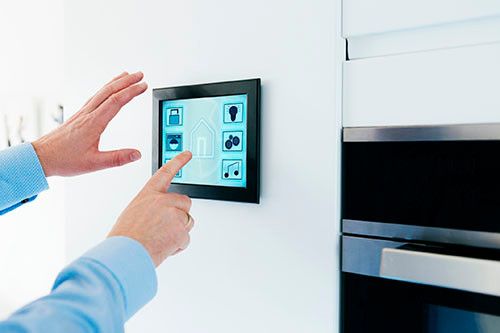 Q. Why did Whirlpool create smart appliances?
A. Consumers benefit from connectivity that allows our products to adapt to how they already cook, clean, and entertain. Through connected technologies we are able to help consumers save energy, make cooking more intuitive, provide mobile access, and make everyday tasks more seamless with our consumers' lifestyle, helping them care for their families better, faster, and smarter.
Q. What are some of the home automation features that homeowners want most?
A. Our own research has shown that simple interface and controls are key to 91% of homeowners we recently surveyed. Additionally, nearly four in five homeowners feel that the ability to start and stop appliances, check the status of the appliance and/or adjust the appliance performance remotely is most valuable.
Q. What do homeowners value when choosing a connected product?
A. Homeowners still value quality construction, ease of use, and functional design as top priorities. It's important to note that consumers consider value versus cost when evaluating "smart" products. We are seeing the adoption of more expensive products when they provide the value consumers want.
Q. How can builders overcome owners' concerns about smart homes?
A. An important part of utilizing innovative technologies is the development of purposeful technology that provides a real consumer benefit. A smart home should work in concert with what families are already doing and adapt, because true care is about thinking ahead and finding shortcuts. Builders will succeed by offering the products with the most relevant benefits.
Q. Where do you foresee the future of home connectivity going? What might be next?
A. It's clear the future home will be full of network-connected products that automate and control device features. What does the smart home of the future look like? Surprisingly – much the same. We've found that homeowners are looking for a modern/futuristic look, but with built-in technology which is subtle to the eye.
This article was originally published by
Builder
magazine on March 3, 2017.
For inquiries on LiftMaster products, please visit
LiftMaster.com/Builder
or email your builder representative at
BuilderPrograms@LiftMaster.com
.