When it comes to choosing a commercial gate operator, you want to start with your application. Do you need a heavy-duty gate operator to handle frequent traffic or lift a massive gate? LiftMaster can help you match your need to your gate.
How do you choose and buy a Commercial Gate Operator?
Selection of a commercial gate operator is determined by the type of gate that needs to be controlled, the size and weight of the gate, and the number of cycles the operator is intended to perform. Let LiftMaster Gate Operators keep your business moving quick and efficiently while making sure it remains safe and secure. Use our website to browse through the different gate operator models we offer. Contact your local dealer to discuss which model works best for your site.
Types of Gate Operators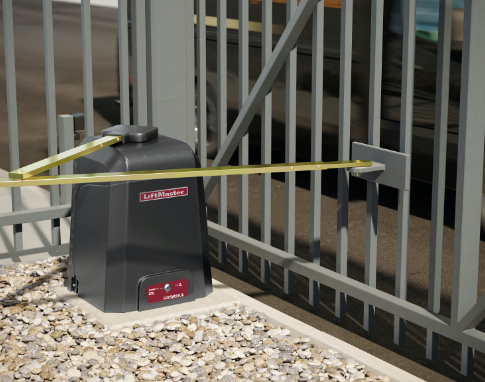 Swing Gate Operators
A swing gate pivots from a hinge point to clear an entry path for a vehicle. An operator for a swing gate requires either a harmonic pivot arm that connects to the gate and an operator mounted securely on a deep-set pad or an actuator arm connected to the gate and a gate post with a separate control panel. For commercial applications, particularly for high cycle requirements, the operator with a harmonic pivot arm is recommended. Swing gate operators generally open faster than slide gate applications. Opening time varies from 12 to 23 seconds depending on the operator model.
Slide Gate Operators
A slide gate moves in a straight line to clear an area for a vehicle to enter a property. A slide gate operator is an electro-mechanical device that operates a sliding gate for vehicular use. Slide gates can vary in drive type and may require entrapment safety devices to meet required safety standards. The opening time for a slide gate operator varies based on gate length. They generally move the gate between 10 and 12 inches per second.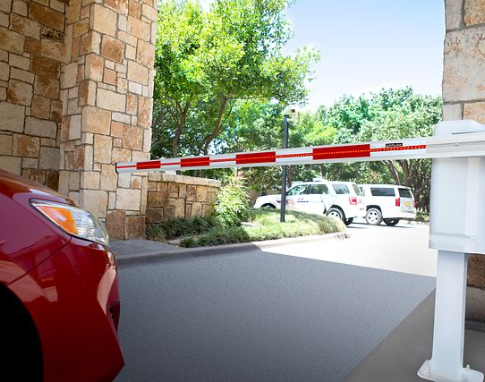 Barrier Gate Operators
A barrier arm extends from the operator to block vehicular traffic entrance to a property. The arm is connected to the drive shaft of the operator. As the operator motor rotates the drive shaft, the barrier arm raises or lowers to grant or block vehicular access. While less secure than swing or slide gates, the barrier has the advantage of opening faster than the other operator types to enable higher traffic with less delay for the visitor / resident.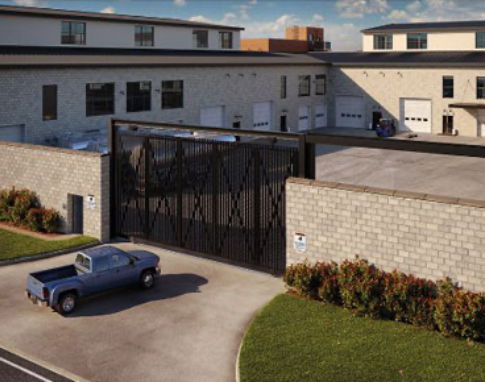 Heavy Duty Gate Operators
A heavy-duty gate operator implies the ability to move longer and heavier gates with high duty cycles. Heavy-duty gates are typically longer, larger gates for sites such as airports. These operators can move gates up to 75 feet long for the slide gate model at up to 3000 pounds and up to 22 feet at 2,500 pounds for the swing gate model with no limitation on daily or hourly cycles.
Commercial Gate Parts & Accessories