HCTDCUL Spotlight
The LiftMaster® HCTDCUL is a precision-engineered Specialty Overhead Operator that reduces stress on door and operator components, delivering reliable, ultra-quiet performance. The low maintenance design and dependable operation drive continuous business through your customer's facility without interruption. You now have the perfect product to design Auto Dealerships, Fire Stations, Parking Garages, Cold Storage, Agricultural, Warehouses, Commercial Buildings and many more. We are also offering longer rail lengths beginning in January, 2019. The new extended rail sizes complement the smooth operation, making the HCTDCUL the best choice for your specialty overhead gate/door operator applications.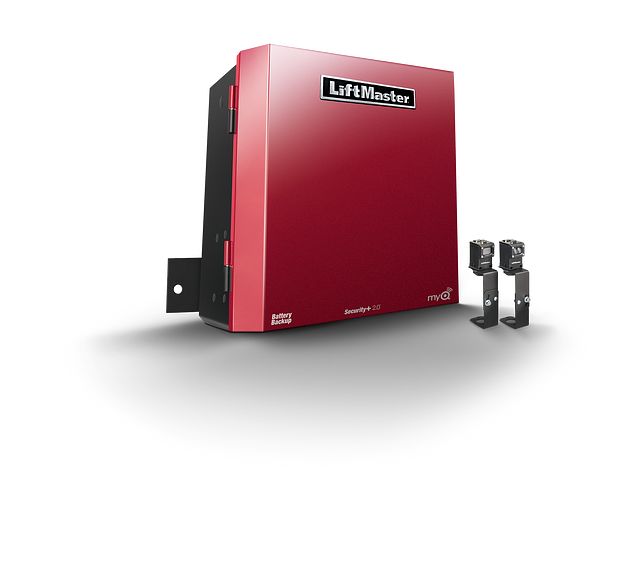 HCTDCUL Best-In-Class features include:
Noise-Isolating Design provides for exceptionally smooth and ultra-quiet operation.
Smooth Start/Stop and Mid Travel reversal ensure low-maintenance performance.
Industry Leading Power Management provides low-power draw operation when door/gate is idle, giving you unmatched reliability.
Operator Rails are available in 8, 10 and 12-foot lengths, as well as the newly added 14 and 16-foot rail lengths for taller doors.
Battery Backup powers up the operator longer when power is out, giving you the ability to continue to run on battery backup for days or weeks without power.
Security+ 2.0® Technology safeguards access with an encrypted tri-band signal to virtually eliminate interference and offer extended range.
Selectable Speed Control opens up to 11 inches per second, 25% faster than industry average, to keep traffic flowing.
myQ® Technology is an exclusive LiftMaster feature that enables you to securely control and monitor your operator from anywhere.
Have questions about the LiftMaster HCTDCUL or any of our new products for your designs? Reach out to your Architect Specialist at Specs@LiftMaster.com or call 630-993-6569.
To learn more about complete access solutions, visit LiftMaster.com.