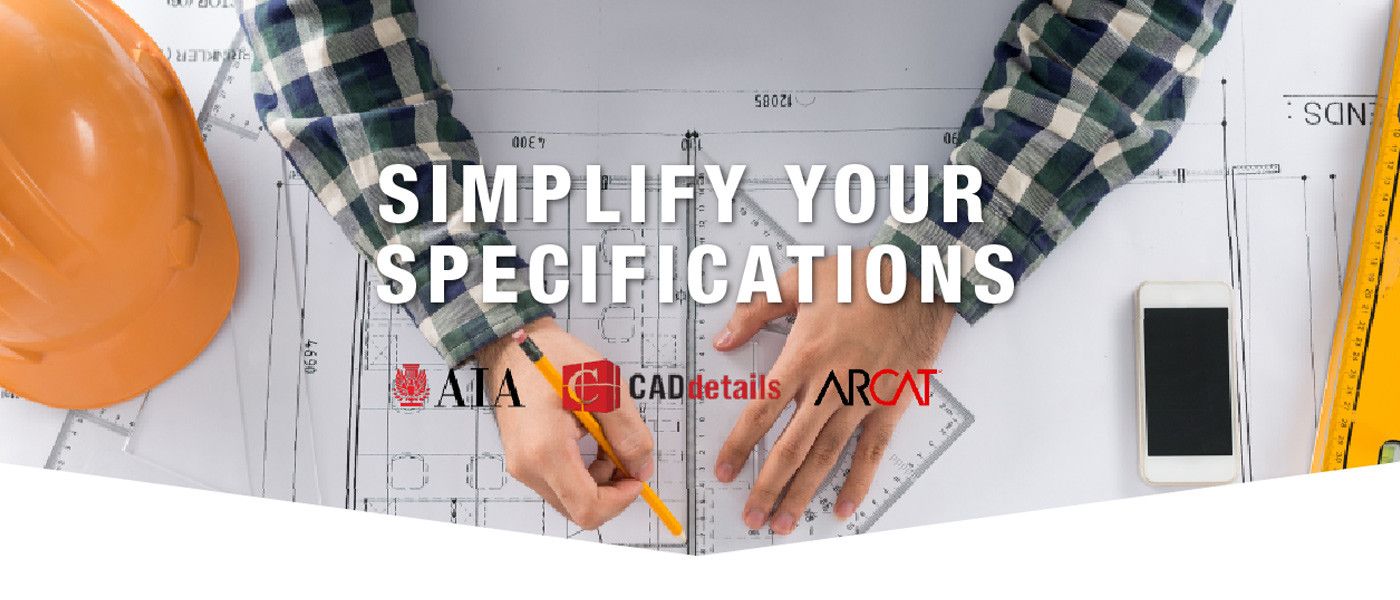 Learn How LiftMaster Makes Spec Writing Easy
From product information and technical assistance to planning and specification support, LiftMaster offers a wide range of services that can help you complete your project on time and within budget. Use these tools to help make spec writing simple and ensure every project is a success.
To support your specification activity, LiftMaster offers many resources to provide you with any type of assistance that you may need.
At LiftMaster.com you will find ready-to-use 3-part specification that can be tailored for your projects, as well as contact information you can use to ask one of our specialists to create project-specific documents for you.

Here, you can easily find and download CSI 3-Part specifications for your next Commercial Door Operator, Gate Operator, Garage Door Opener or Access Control project. ARCAT's SpecWizard will greatly simplify spec writing for you. Take advantage of SpecWizard's drop down menus to prepare a complete 3-part specification for LiftMaster Commercial Door and Gate Operators. And don't forget, the ARCAT app is available for iPhone, iPad and Android devices. Discover how using ARCAT for LiftMaster products can help you save time and money with your next project.

LiftMaster is a registered and accredited provider of AIA CEU courses to help you meet your annual continuing education requirements. Our presentations focus on UL Standard requirements associated with commercial door and gate operator installations and are available as either an in-office Lunch & Learn or online. Currently, we are offering the following courses:
Commercial Door Operators: a UL 325 Safety Standard Review: Provides an overview of commercial door operators and includes discussions on types of commercial doors and operators, safety sensors, and UL 325 compliance as it relates to commercial door installations.
Firehouse Door Operators and UL 325 Compliance: Provides an overview of commercial door operators and includes discussions on types of commercial doors and operators, safety sensors, firehouse accessory options, and UL 325 compliance as it relates to firehouse door operation.
Automotive Dealership Door Operator Solutions: Provides an overview of the types of commercial doors, commercial door operators, safety sensors and automotive dealership accessory options, as well as a discussion of UL 325 compliance.
Gate Operators: A UL 325 and ASTM F2200 Safety Standard Review: It is always better to be safe rather than sorry when it comes to installing gates and operators. UL 325 and ASTM F2200 standards exist to ensure gate safety for not only property owners and visitors, but for installers and anyone servicing the gate and operator. This course begins with an overview of the different types of gates available today and the operators that move them and then reviews how to meet UL 325 and ASTM F2200 safety standard requirements for swing and slide gates.
Contact LiftMaster for more information or to schedule your next Lunch & Learn.
Take advantage of these courses now Contact us for an in-office presentation

CADdetails.com, a resource library, providing you with CAD drawings BIM objects, and 3-part architectural specifications for LiftMaster's expansive line of state-of-the-art residential and commercial products.
Need help with your LiftMaster Project? Contact us.