Technology is the new table stake
Outlining the risks and rewards to investing in technology.
Want to get smart about the future of home tech? Walk into any Best Buy. It's all right there at the front of the store—the latest in lighting, connected sound systems, security cameras, thermostats, and more. It's no longer just consumer tech, it's builder tech.
That's the topic that Shaun Quigley, VP of digital at Brunner, and I discussed recently. He told me that today's homeowners aren't looking at technology features as aftermarket upgrades. Instead, buyers are looking at the technology a home enables just as much as its square footage, curb appeal, and bathroom finishes. And as customers get smarter, leading home builders must adapt their approach to meet these new expectations and pain points:
Is the house optimized for WiFi or are there dead spots?
Will there be a safe place for Amazon deliveries?
Does it come with smart locks and thermostats?
Will the technology be relevant in two years?
Will the home allow me to connect new things in the future?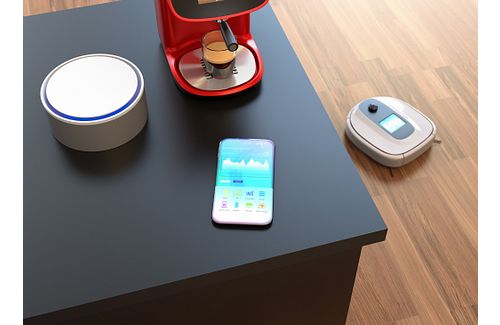 Connected products will continue to emerge. To keep up, smart builders will watch adoption rates closely to understand customer needs and integrate these technologies into the overall home experience. But with so much technology coming (and going), how can builders assess what's imminent versus what's further out on the horizon?
Gartner's Hype Cycle to the Rescue
Hype cycles and curves prioritize what's commercially important over what's just being talked about. In 2015, Gartner created its Connected Home Hype Cycle and it did an admirable job of identifying the latest trends and market opportunities.
But, two years is an eternity in the technology space, and we wanted to explore what a smart home hype curve may look like from a home builder's perspective. With all due respect for Gartner's expertise, here's how we might update the Hype Cycle for today's home builder:
Thermostats from Ecobee create efficiencies and energy savings. And, according to a Realtor.com study, 45% of those surveyed considered the feature to be important (though only 9% currently have the feature).
Virtual assistants like Amazon Echo and Google Home are creating entirely new homeowner behaviors and have the potential to become the user interface for the home. Perhaps the most important aspect of these devices is their ability to integrate different platforms and content providers.
Lighting. While automation is a desirable function for homeowners (36% according to the Realtor.com survey), color-changing smart bulbs appear to be more of a curiosity. Will they gain traction like recessed lighting or go the way of the lava lamp? Nobody knows. The implication for builders? Prioritize function over form.
Smart Locks promise the ability to keep the home secure from anywhere, without the need for 20th-century keys, but many of these locks are incompatible with every deadbolt or require a custom configuration.
Robot Vacuums. Although having your home cleaned effortlessly and invisibly is certainly a romantic ideal, we promote squeezing this "technology" out of the hype curve.
Appliances. The World Economic Forum's report on the Future of Software & Society reveals that by 2024, more than half of internet traffic to homes will be from appliances and devices. But manufacturers are still in the early stages of making appliance innovations meaningful.
Video Surveillance. Trusted neighbors are perhaps still more reliable (and less expensive) to keep an eye on things. But as price points fall and quality improves, look for video surveillance to become a mainstream home feature within the next few years.
Smart home startups will continue to create solutions to make homes safer, more efficient, and more connected than ever before. And some innovative builders, like Meritage in Arizona, have made "smart" a foundation to their business. Meritage's connected homes come standard with features like video doorbells, smart locks, and weather-sensing irrigation.
Our advice? Don't build for new technology. That'll keep changing. Build for the new home buyer. Put their connected experience at the center of your next build.
This story appears as it was originally published on our sister site www.hiveforhousing.com.