text.skipToContent
text.skipToNavigation
search Dealers Near Me

87504-267MC
Secure View™ Ultra-Quiet Belt Drive Smart Opener with Camera, LED Corner to Corner Lighting™ and Battery Backup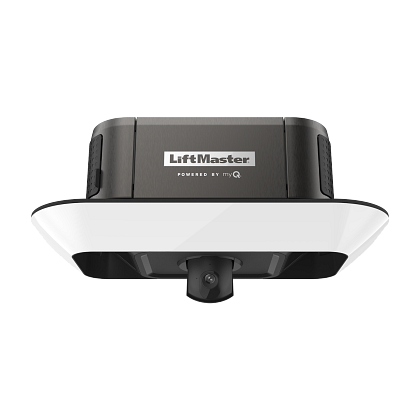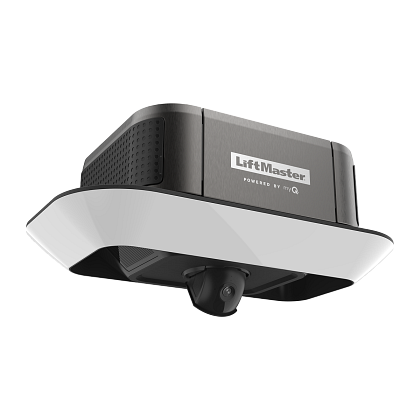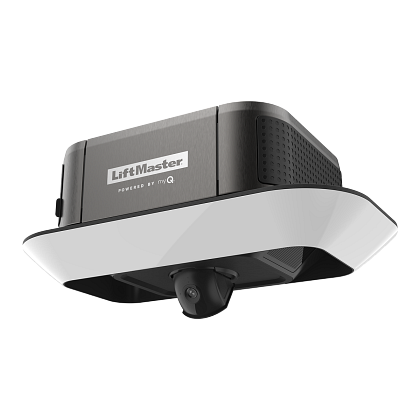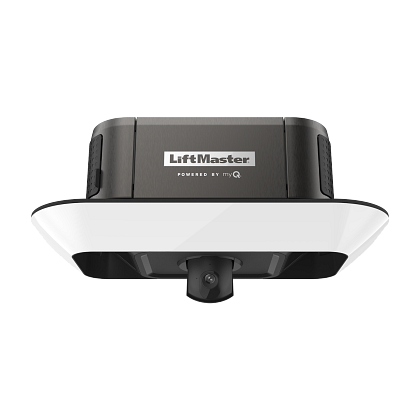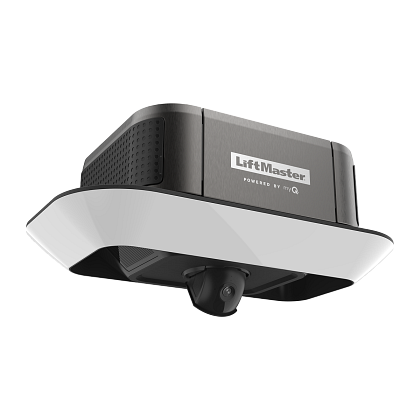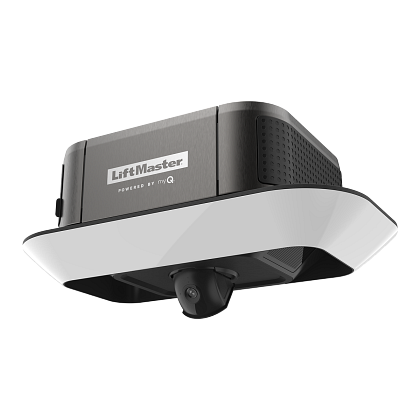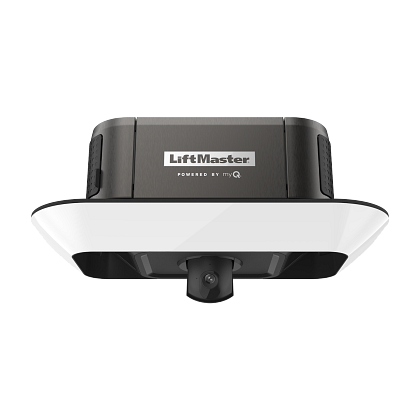 87504-267
Secure View™ Ultra-Quiet Belt Drive Smart Opener with Camera, LED Corner to Corner Lighting™ and Battery Backup
Built-in camera adds video and 2-way audio communication to the myQ® app.
Control, secure and monitor the garage with the myQ app- anytime, from anywhere.
360° light ring uniformly brightens every corner of the garage with 2,000 lumens of long-lasting LED light.
Battery backup lets you get in and out when the power is down.
Ultra-quiet DC motor and strong belt drive system ensures for comfortable living spaces near the garage.
Works with Amazon Key for for convenient and secure In-Garage Delivery of Amazon packages and groceries – watch deliveries happen in real-time.
myQ Diagnostics in the myQ app provides real-time insights for your garage door via the Health Report. Receive alerts and error codes in the app if an issue arises and connect with a professional for services if needed.
Overview
Features
Video
Integrated Camera with HD-Quality Video
1080p, glare-resistant, night vision lens auto-adjusts to light levels in the garage to capture everything and anything that passes through the garage.
Live Streaming and Video Storage
View live-streaming video from your garage for free.
Add a myQ Video Storage Subscription to record and save videos for up to 7 or 30 days.
2-Way Audio
Communicate in real time between your garage and your smartphone.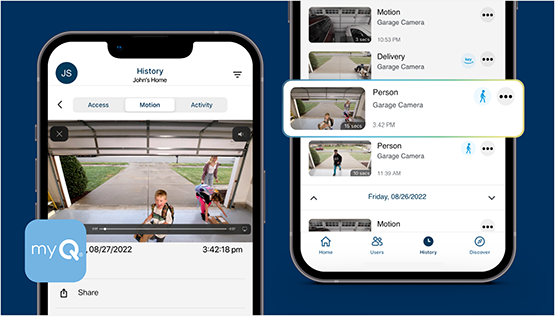 myQ Video Storage Plans
People Detection
Identify when a person has been detected in your garage.
Rich Notifications
Receive a thumbnail alert when an event is recorded in the garage. Press and hold the alert to see exactly what happened and when.
Access Alerts
When a recording is captured you will receive an alert allowing you to see who entered and exited your garage.
Download, Save and Share
Video Storage Plans allow you to download, save and share video clips straight from your myQ app for up to 30 days— so you don't miss a thing.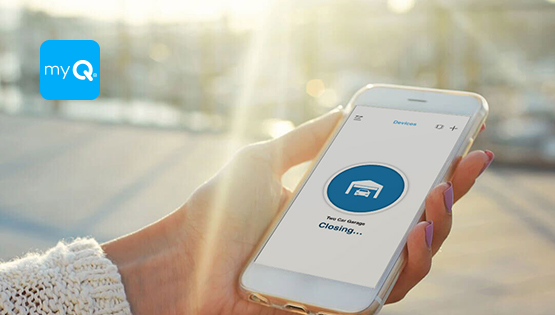 Home Connectivity with myQ
DOWNLOAD THE FREE myQ APP
Easily Connect
Easily connect to a home network with built-in Wi-Fi®.
Smartphone
Open, close and receive alerts about garage doors on a smartphone.
Syncs With
Syncs with popular smart devices and platforms.
Visit myQ.com for details.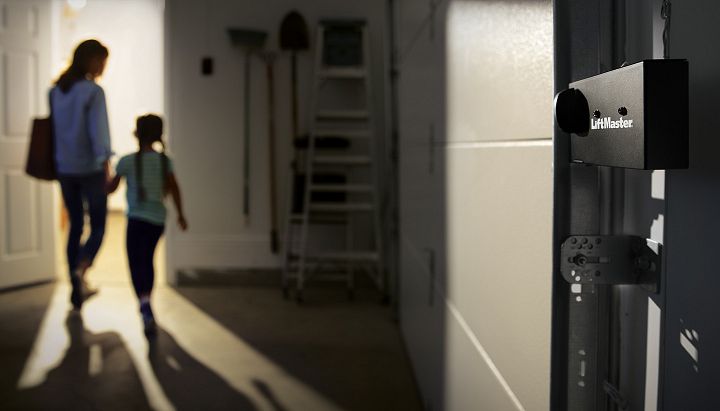 Safety and Security
Safety Sensors
Protect people and vehicles with safety sensors that stop the door from closing on obstructions.
Bright Garage
Walk into a bright garage with motion-detection lighting.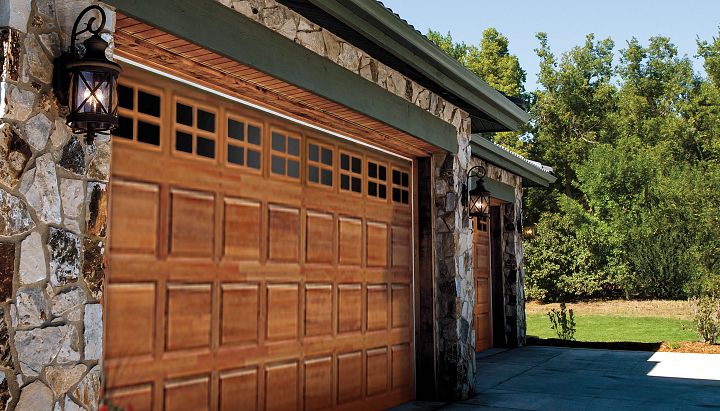 Power
Virtually Silent
Keep living spaces virtually silent with the extra-strong belt drive system.
Battery Backup
Get in and out when the power's out with Battery Backup. Meets California SB-969.
DC Motor
Enjoy extra peace and quiet with the long-lasting DC motor.
Smooth Start
Extend hardware life and reduce maintenance with smooth start/stop operation.
Specs
| | | | | | |
| --- | --- | --- | --- | --- | --- |
| Lighting | 2,000 Lumens Integrated LED Lighting System | | GDO Learn Button Color Compatibility (Learn Button Color ) | Yellow | |
| Drive Type | Belt | | AC / DC | DC | |
| Battery Backup | Yes | | Motion-Detection Light Activation | Yes | |
| Smartphone Control | Yes | | Soft Start / Stop | Yes | |
| Timer To Close | Yes | | Code Type Compatibility | Security + 2.0 | |
| myQ Compatibility | Yes | | myQ Diagnostics | Yes | |
| | | |
| --- | --- | --- |
| Lighting | 2,000 Lumens Integrated LED Lighting System | |
| GDO Learn Button Color Compatibility (Learn Button Color ) | Yellow | |
| Drive Type | Belt | |
| AC / DC | DC | |
| Battery Backup | Yes | |
| Motion-Detection Light Activation | Yes | |
| Smartphone Control | Yes | |
| Soft Start / Stop | Yes | |
| Timer To Close | Yes | |
| Code Type Compatibility | Security + 2.0 | |
| myQ Compatibility | Yes | |
| myQ Diagnostics | Yes | |
Warranty
Accessory Warranty: 1 Year
Belt Warranty: Lifetime
Motor Warranty: Lifetime
Parts Warranty: 5 Year
What's included
Installation & Support
Replacement Parts
keyboard_arrow_up
041-0180-000

Not shown on diagram

041-0349-000

Not shown on diagram

041D0277-1

Not shown on diagram

041-0136

Not shown on diagram

041-0155-000

Not shown on diagram

041A5434-11A

Not shown on diagram

041A5434-13A

Not shown on diagram

041A5434-14A

Not shown on diagram

041B5424

Not shown on diagram

041B3869-3A

Not shown on diagram

041B4103

Not shown on diagram

041A6689

Not shown on diagram

041A5281-1

Not shown on diagram

041B0035B

Not shown on diagram

4178B0034B

Not shown on diagram

004A1008

Not shown on diagram

041A5047-1

Not shown on diagram

041A4353-1

Not shown on diagram

041A2828

Not shown on diagram

041B4494-1

Not shown on diagram

K029B0137

Not shown on diagram

K010A0020

Not shown on diagram