text.skipToContent
text.skipToNavigation
LIFTMASTER QUIET GARAGE DOOR OPENERS
Reduce vibration and help eliminate noise with a LiftMaster wall mount or belt drive DC motor garage door opener. Virtually silent, smooth and durable, LiftMaster quiet garage door openers provide peace and quiet at home.
HEAR THE DIFFERENCE*
The difference in sound and vibration between a chain drive opener and a belt drive opener is noticeable. Listen to the side-by-side comparison.
Belt Drive Opener with DC Motor
Model WLED
Chain Drive Opener with AC Motor
Model 8165W
SHOP FOR A LIFTMASTER QUIET GARAGE DOOR OPENER
Perfect for attached garages, homes with living spaces above the garage, and townhomes where you share a common wall, quiet garage door openers reduce noise for you and your neighbors. Find an authorized LiftMaster dealer to help you select the best garage door opener for your lifestyle.
Locate A Dealer
REDUCE NOISE FROM YOUR GARAGE WITH
QUIET GARAGE DOOR OPENERS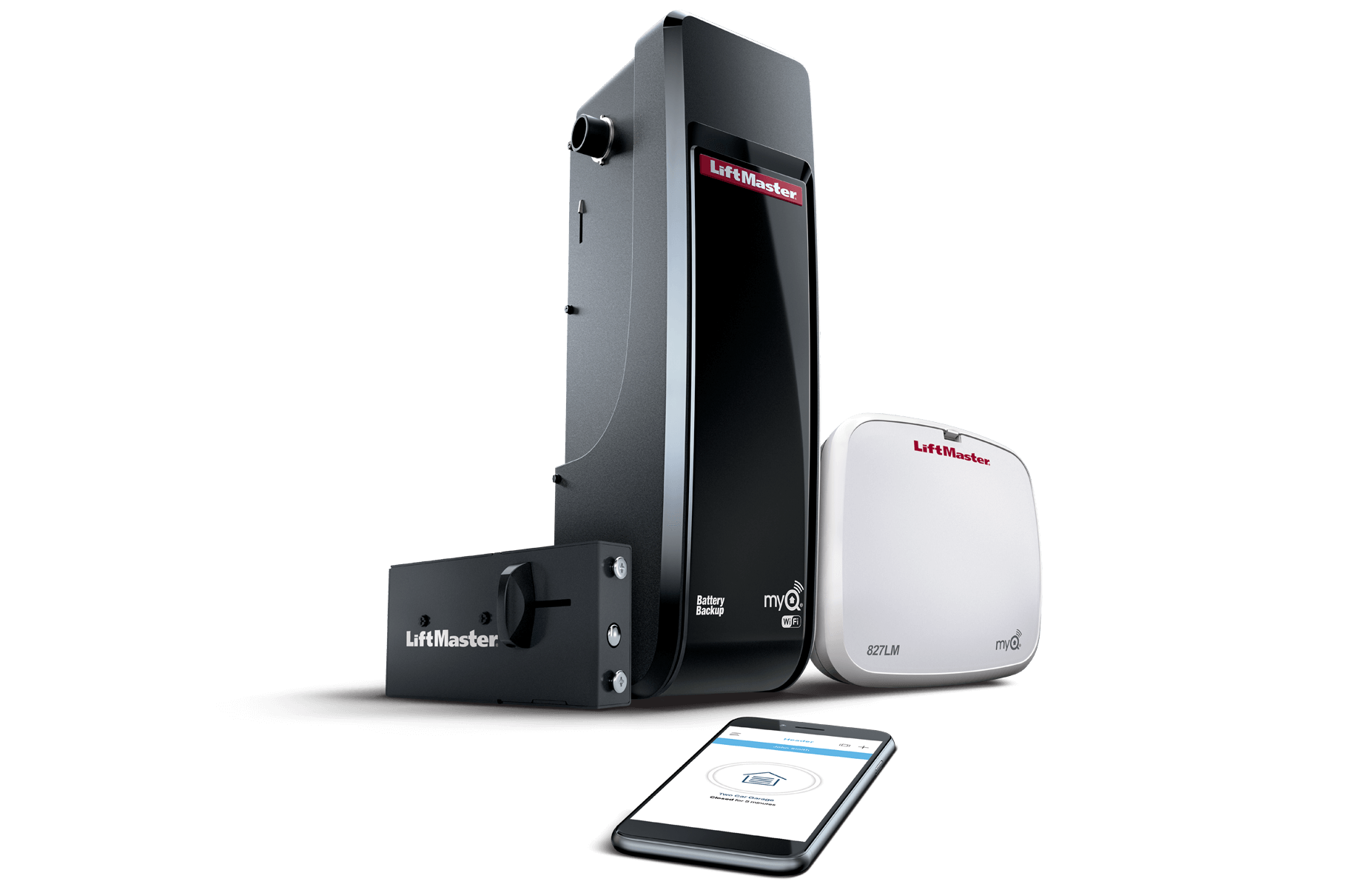 8500W
DC Battery Backup Wall Mount Wi-Fi Garage Door Opener
Reduce noise and vibration with wall mount design.
Free up ceiling space in your garage.
Battery Backup, built in Wi-Fi® for smartphone control with the myQ® app, Automatic Garage Door Lock.

WLED
DC Battery Backup Belt Drive LED Wi-Fi Garage Door Opener
Features belt drive system and DC motor for quiet operation.
Corner to Corner Lighting™ brightens your entire garage with 3,100 lumens.
Battery Backup, built in Wi-Fi™ for smartphone control with the myQ® app.
*Recorded in controlled testing environment at the LiftMaster Testing Lab. Actual sound levels may vary.