text.skipToContent
text.skipToNavigation
LED GARAGE LIGHTING
Upgrade your garage lighting. LiftMaster offers multiple LED garage light options to illuminate your
home garage or workshop. Try an ultra-bright LED garage door opener with myQ® smartphone control and
fill the entire garage with daylight-like lighting, or add a myQ Remote LED Light to easily brighten any garage.
Our Brightest Garage Door Opener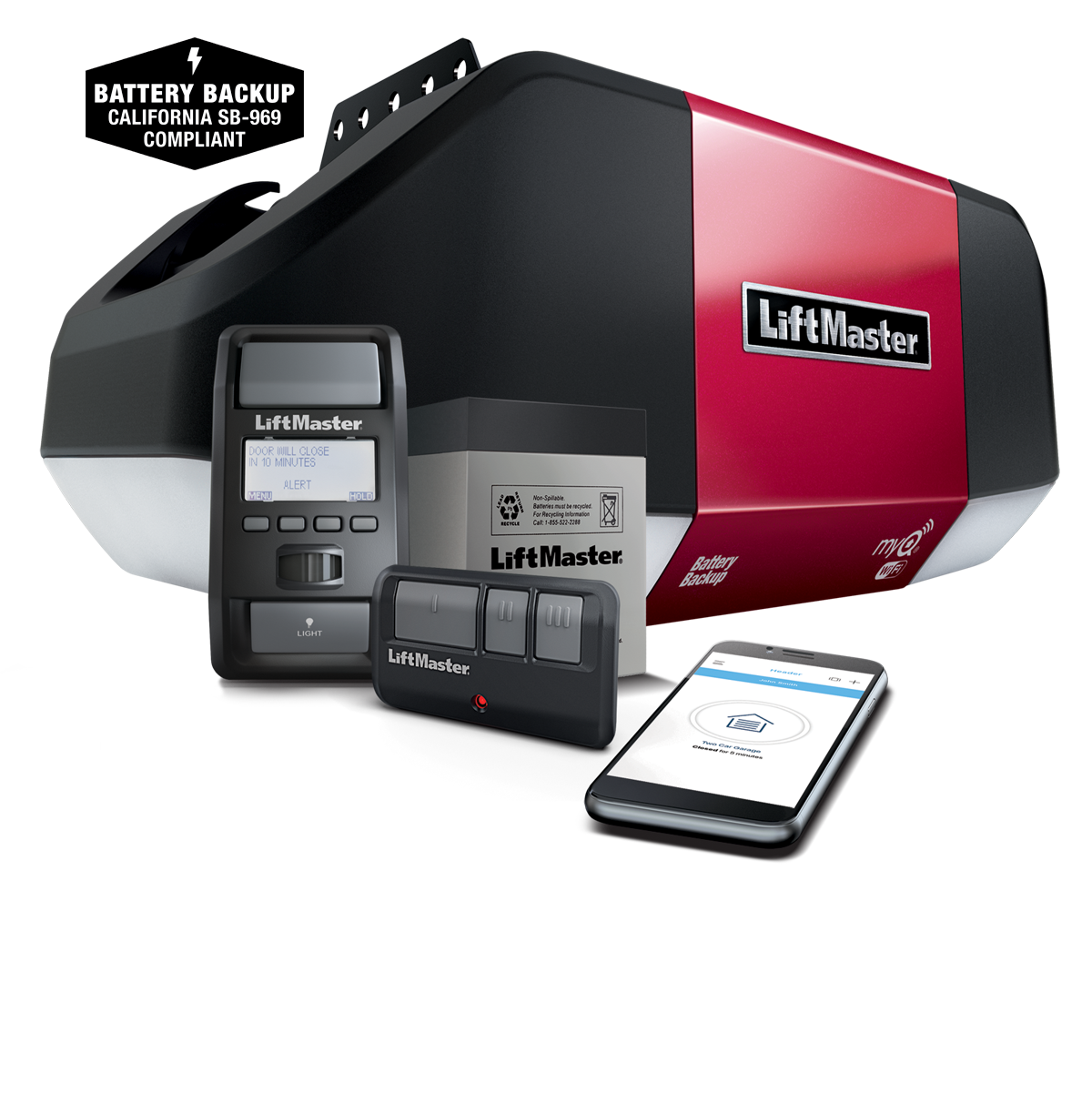 WLED
DC Battery Backup Belt Drive LED Wi-Fi Garage Door Opener
Corner to Corner Lighting™ brightens your entire garage with 3,100 lumens.
Get in and out when the power's out with Battery Backup. Compliant with California SB-969 legislation.
LiftMaster WLED Garage Door Opener
BRIGHTEN ANY GARAGE WITH 1,500 LUMENS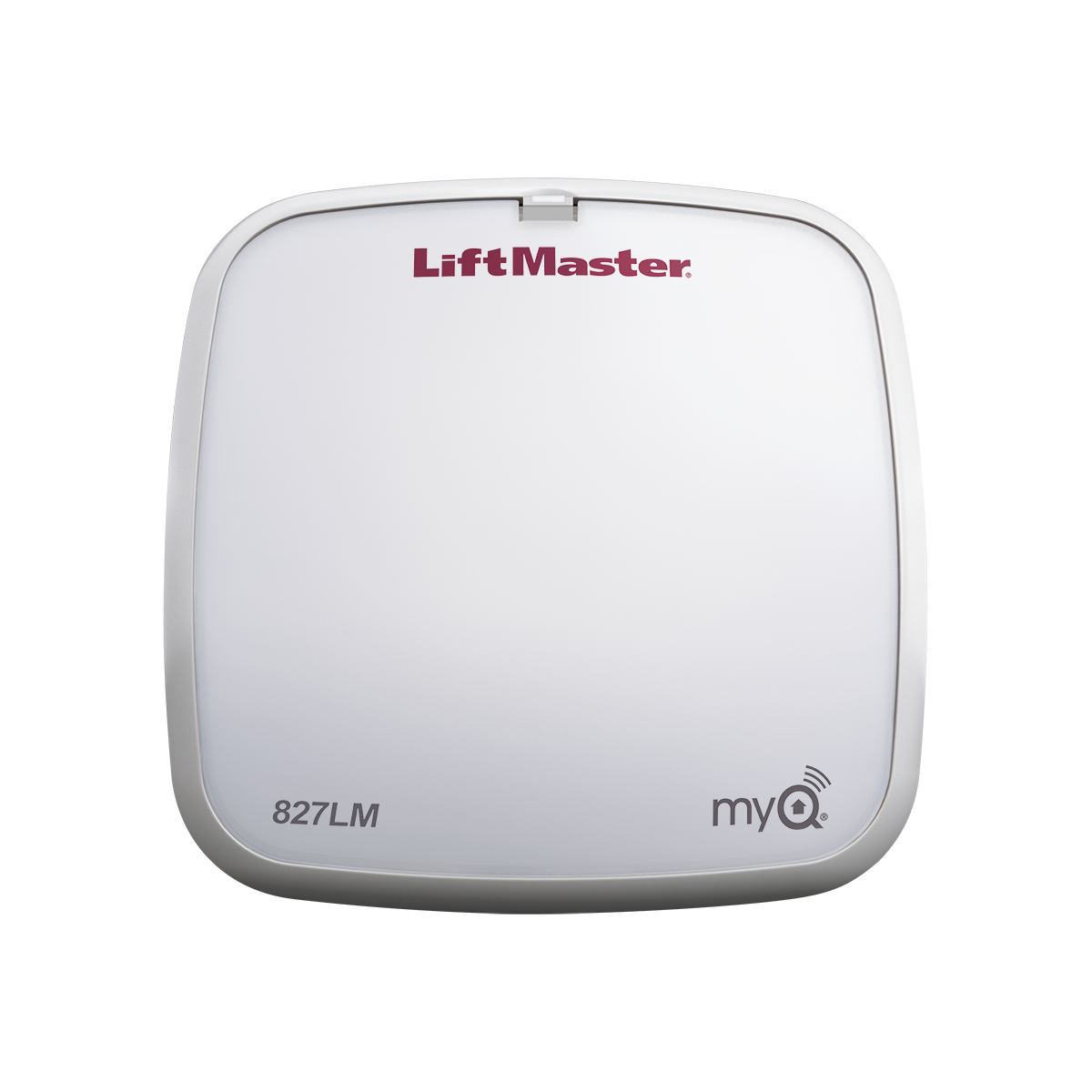 827LM
myQ® Remote LED Light
LED Garage Light easily mounts to any location in the garage.
50% brighter than many standard LED lights.
Turn lights on and off and create schedules through the myQ App.
Simple programming with any myQ-connected garage door opener, Security+2.0® garage door remote/control panel or smartphone.
WALL-MOUNT OPENER WITH LED LIGHTING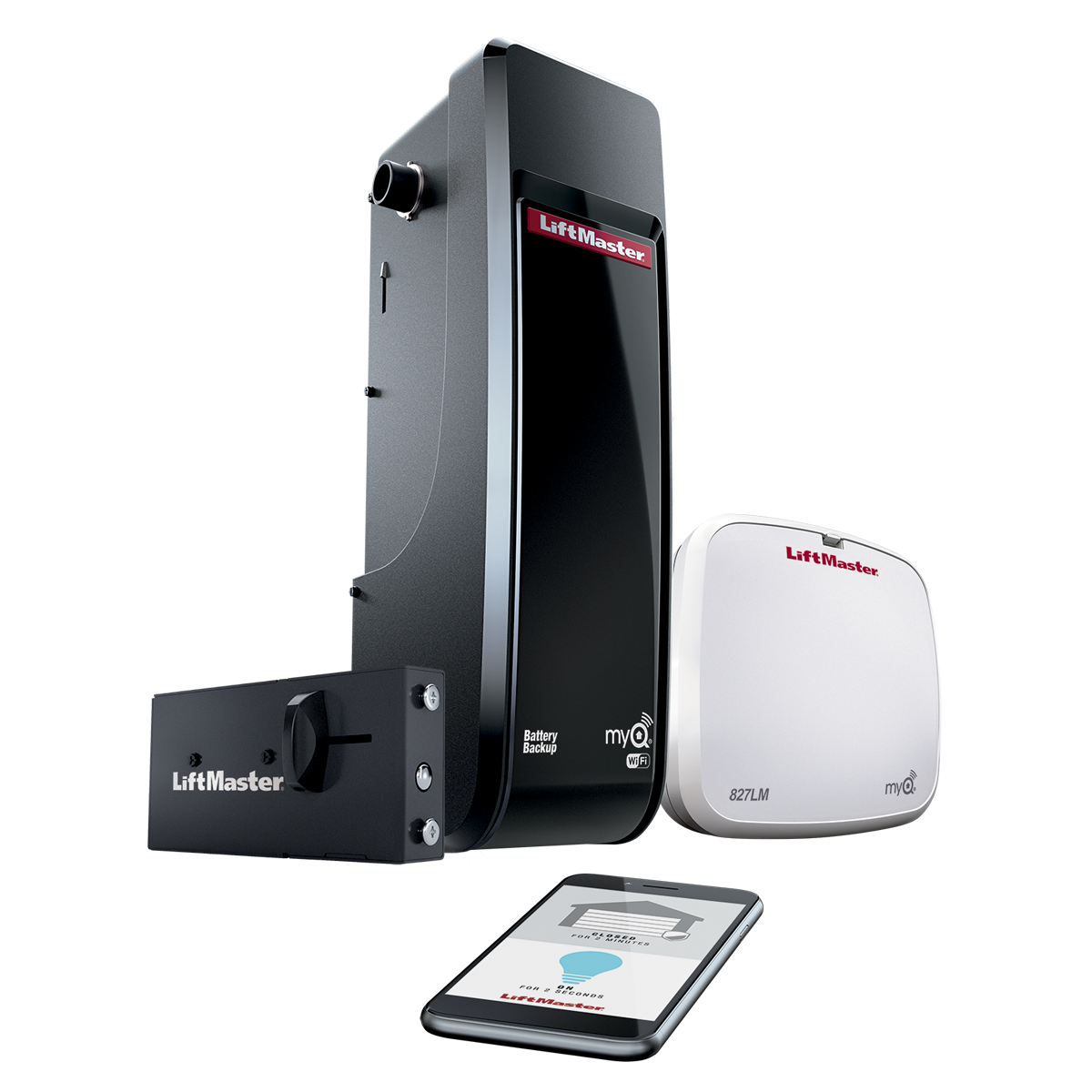 8500W
DC Battery Backup Wall Mount Wi-Fi Garage Door Opener
Free up space overhead and open up the possibilities with the innovative wall-mount design.
Minimize noise and vibration to keep living spaces virtually silent.
Mount the included remote LED garage light anywhere to brightly light the space with 1,500 lumens.
8500W DC Battery Backup Wall-Mount Garage Door Opener
READY FOR A SMARTER, BRIGHTER GARAGE?
Find an authorized LiftMaster dealer today to discuss your garage lighting options.